This weekend, Saturday to be precise, will see England go head on with Australia, in a game that has been said would be quite an intense match.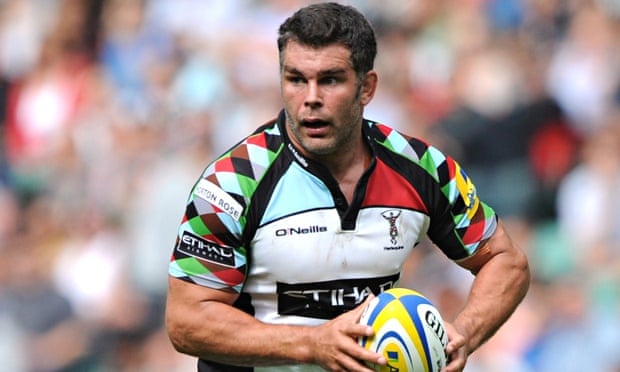 With England hoping to add one more win to their 13 so far, to make it 14 in a row, and Australia with the view of consolidating on their recent wins and a loss last weekend to Ireland, the stage is set for a huge game.
Nick Easter, the former forward for England, who featured in 64 games for his country, and made about 184 appearances for the Harlequins, recently went on to analyze the upcoming game, picking three Australian players that he feels England would need to watch out for.
Speaking about Australia, Easter had said,
"Australia are similar to Argentina in that England will face a side who want to play unstructured rugby but they are far more clinical in attack.
"They have better players in a better team and it'll be a fired up Wallabies team who will be hurting from both the summer whitewash and the loss to Ireland last weekend."
Easter went on to mention the three players who he says are Israel Folau, TevitaKuridrani, and David Pocock.

For Folau, who has 51 caps and 20 tries, Easter sees him as a dangerous attacking weapon in the Australian team, who is quite capable in the air. And he expects England to watch him closely.
The second player, Kuridrani has 44 caps and 14 tries, and Easter says that the autumn series has seen the centre rediscover his form and stand out amongst the rest of the squad.
Pocock, the third player, has 65 caps and seven tries with his position at the flank. Easter sees him as the guy that could cause the England team quite a lot of problems, especially when he combines with his team mate, Michael Cooper.