Coaching roles in Harlequins will see two new names, Nick Evans and Nick Easter. It is a pure coincidence that both have common first names. With the next season starting off, many look forward to a change in career. Indeed, RPA plays a vital role in the matter, helping players find career choices for the years ahead as active roles on the playing field can be sustained only for a few years.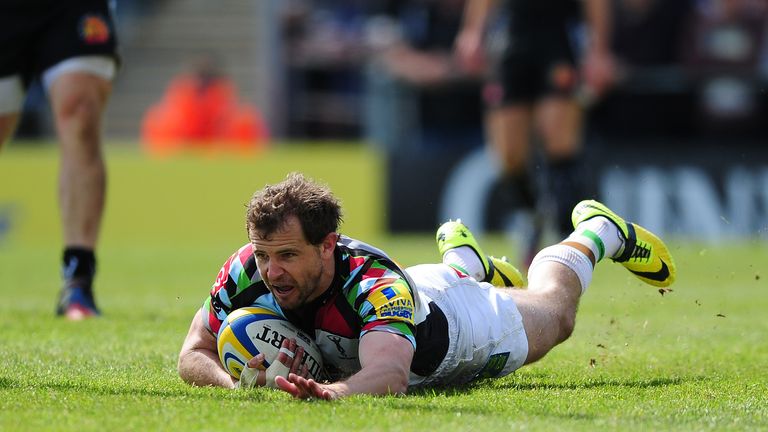 It seems that Nick Easter has been able to find his next career choice – a coaching role with Harlequins. This role will be taken up by him in the next season. Rob Andrew was the director of rugby as well as played outside half for Newcastle in the year 1996. Francois Pienaar was a player coach in the late nineties as well.
Hence, it should come as no surprise that Nick Easter would be assuming a dual role for the next season. The changes are being brought about due to certain requirements. Conor O'Shea pointed out that, it is crucial that Evans and Easter move into coaching roles as that is crucial at this stage for the club.
Easter was a good choice as he has been capped about 54 times and that too for playing for England. Being 37 years of age, it is also time for him to look out for greener pastures as his roles on the field should limit by now. He has juggled an international as well as a career in Premiership very well.
He even coached an amateur team in Wimbledon for a time span of two years recently. He has been instrumental in getting Evans over who is from All Blacks team. Hence, it was a matter of time that these senior players would be earmarked for coaching positions. There is a new structure being put in place at Harlequins.